If I didn't cover everybody let me know.


For this holiday season, I am sending you a photo of a favorite bird of mine,
one that I think of as being synonymous with the word "Florida" -- It can be seen
in other states, but I never have. I like it so much I adopted its name
as my Yahoo name. The bird's common name is Anhinga, and its Latin
name is Anhinga anhinga.


This one was drying its feathers after being in the crystal clear water of Wakulla
Springs, Florida, on Sunday before Christmas.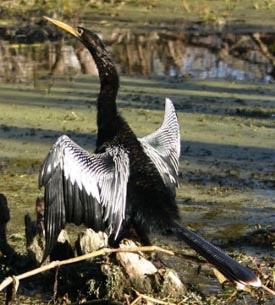 Our best wishes to you and all of yours.